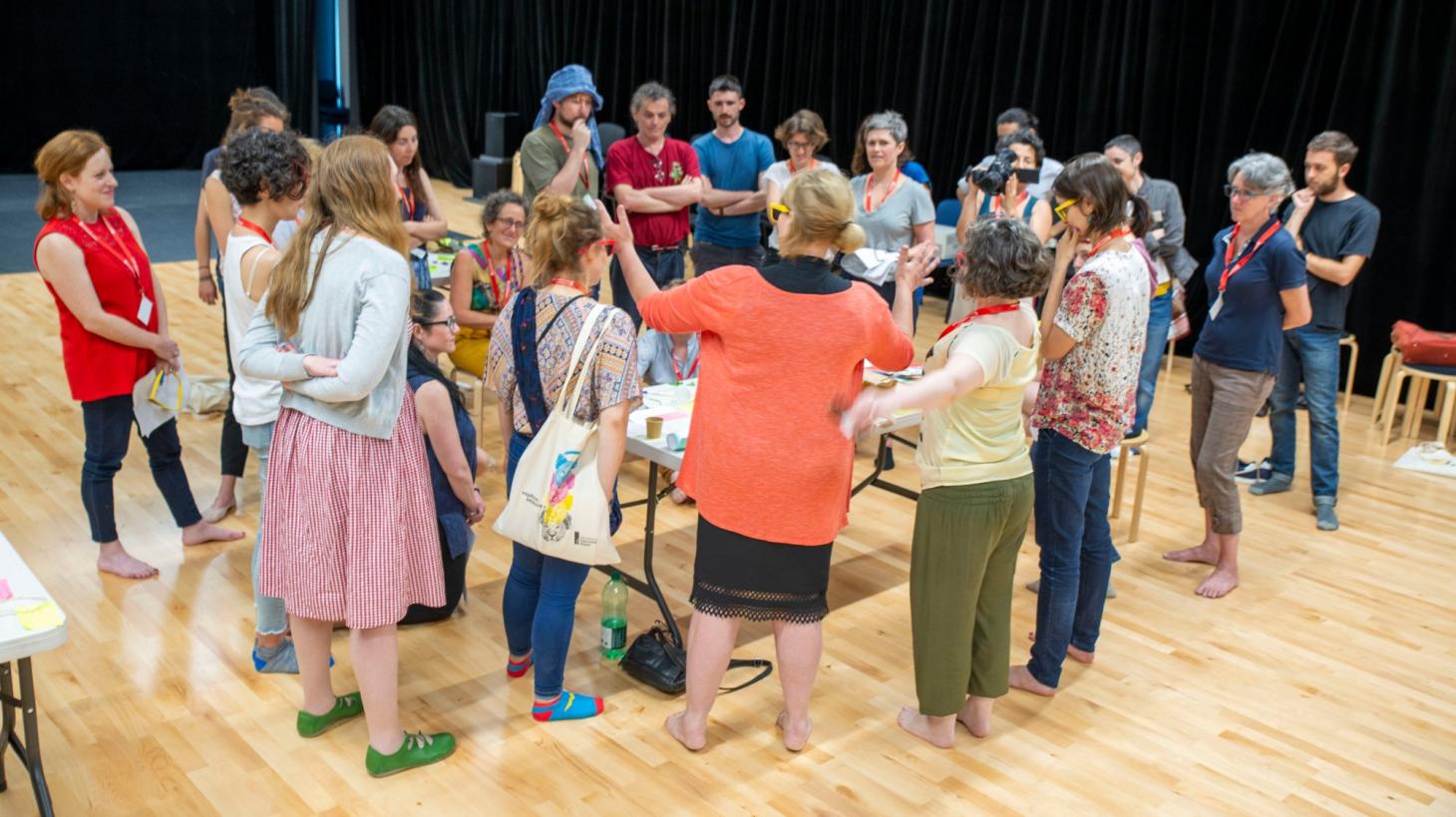 Created in 2017, Arts in the Alps aims to foster scientific exchanges on an international scale by bringing together research-training and scientific popularization activities and by addressing questions about creative practices, thoughts and processes studied from the angle of multidisciplinarity and experimental approaches with the collaboration of international artists, researchers.
Its activities include :
An international Doctoral School: scheduled every two years, this brings together an interdisciplinary community of researchers and doctoral students to deploy disciplinary and methodological synergies for the benefit of practice-based research. Participants are supported in experimenting with new research-creation practices whose points of initiation, tools and processes are based on a particular attention to the challenges of sensitive experience in the definition and treatment of a research object.
Conférences : annual international and interdisciplinary meetings open to the general public, inviting internationally renowned researchers and artists to present their most recent work in their respective disciplines, focusing on epistemological, poetic and methodological issues in research-creation.
Workshops in research-creation: et up to strengthen the links between research and training, these complement the lectures and are aimed primarily at Masters and PhD students, as well as teacher-researchers. Taught by international artist-researchers and directly linked to their scientific work and/or artistic productions, the practical experimentation workshops are designed to provide training in interdisciplinary research. The Comesup grant from the Auvergne-Rhône-Alpes region supports this professionalizing dimension.
Hosting artists and researchers
USA :
Barbara ERWINE, Design consultant, author and lecturer in the Department of Architecture at the University of Washington
Helen PARIS, Professor of Performance at Stanford University
Rebecca SCHNEIDER, Professor of Performance Studies at Brown University
Netherlands:
Jelle KOOPMANS, teacher at the French Department and the Institute of Culture and History at the University of Amsterdam
United-Kingdom:
Peter M BOENISCH, Professor of European Theatre at the Royal Central School of Rhetoric and Drama at the University of London
Tim INGOLD, Professor of Anthropology, University of Aberdeen, Scotland